I thought that I would take a minute and revisit what got this whole blog thing started. This is what I made for my granddaughters last Christmas. It was so much fun to do and it is what motivated me to continue my DIY passion. This year I am working on restoring a doll house that my daughters grandfather (on her daddy's side) made her when she was 7 or 8. It is a work in progress and I am not ready to show it yet. I just wanted to repost this to perhaps give you some idea's for a "Christmas project" for your kids or grandkids. I hope it inspires you. :)
I rec
ently created a awesome
easel
for my two granddaughters for
Christmas
. I found these two baby bed ends and just loved the lines of them. They had good bones and I knew that I could do something with them. After looking at
Pinterest
and several of the other Blogs that I love for inspiration I came up with this.
First I filled in all the holes with
wood filler
and then sanded everything. I then drilled holes in the bottom where I would later add the locking wheels. Then I painted everything with
paint
that I found in the "oops paint" section from
Wal-Mart
. The color was originally kind of a pink color that I thought would be fine since my granddaughters both love the color pink. After I painted the one and only coat it dried to the red color that you see. I liked it so much that I didn't put a second coat on. The wood had been dark enough that when I painted the pink color on it dried red, so I just went with it. While I was waiting for the paint to dry I built the supply tray out of some scrap wood that I had. I painted the supply tray out of some black spray paint that was left over from spraying the rust on our grill. Yep.. I sprayed it with grill paint. I also added both of their names by hot glueing scrabble letters to the bottom of the easel. I taped off the area that was to be the
chalk board
side and
spray painted
with chalk board paint. I then painted a sealer on everything except the chalk board. I added an inexpensive curtain rod from Wal-Mart to the top to hold the roll of paper for the opposite side of the chalk board and attached a piece of flexible trim to the bottom of the paper area to hold the paper in place while the girls are painting or drawing. Over all I think it turned out fantastic! I really enjoyed making this and the total time to make was about 15 hours.
By the way, the
girls love
their new easel.
I'm sharing this at these great places;
Read more at http://diyshowoff.com/2013/11/24/that-diy-party-diy-home/#TCmdtyr5kBPgBiGb.99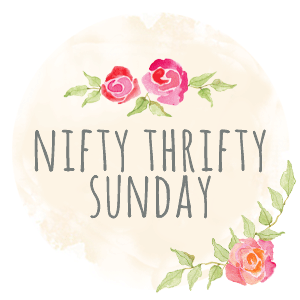 http://www.upcycleaddict.net/upcycled-baby-bed/